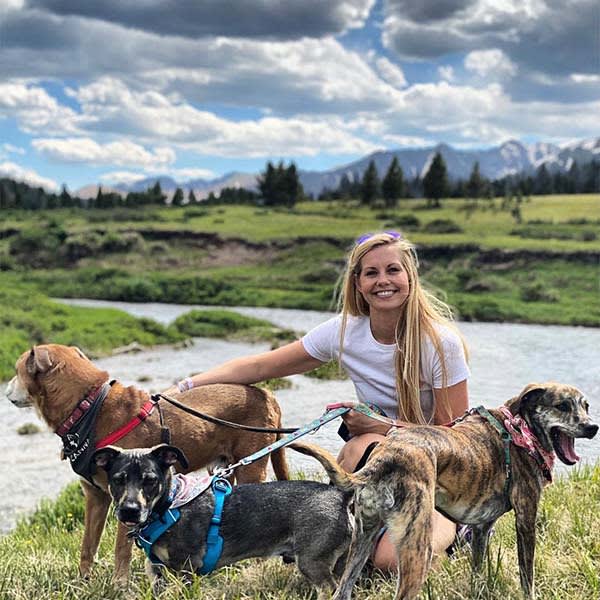 Dr. Lauren Makowski
Lauren has always had a passion for helping animals. She had a long and interesting journey finding veterinary medicine. Lauren volunteered at the Bronx zoo all throughout her time studying at Fordham University in New York, where she earned her bachelor's degree. Lauren's time at the zoo led her to develop a strong interest in exotic animals, so she traveled to Kenya and Tanzania to study wildlife management and ecology. Her passion for adventure then brought her to India. It was here where Lauren truly discovered her desire to help all the unwanted, injured, and sick animals, and take a stand on pet overpopulation. 

Lauren graduated from veterinary school at St. George's University in Grenada, West Indies in 2018, and moved to Colorado 2 days later. Lauren has a strong interest in small animal surgery and is very excited to be part of the Pets on Broadway family.

She enjoys spending time with her husband, Dave, and their three dogs, Jack, Carl, and Margo. Lauren also enjoys anything outside- hiking, camping, fishing, and kayaking.